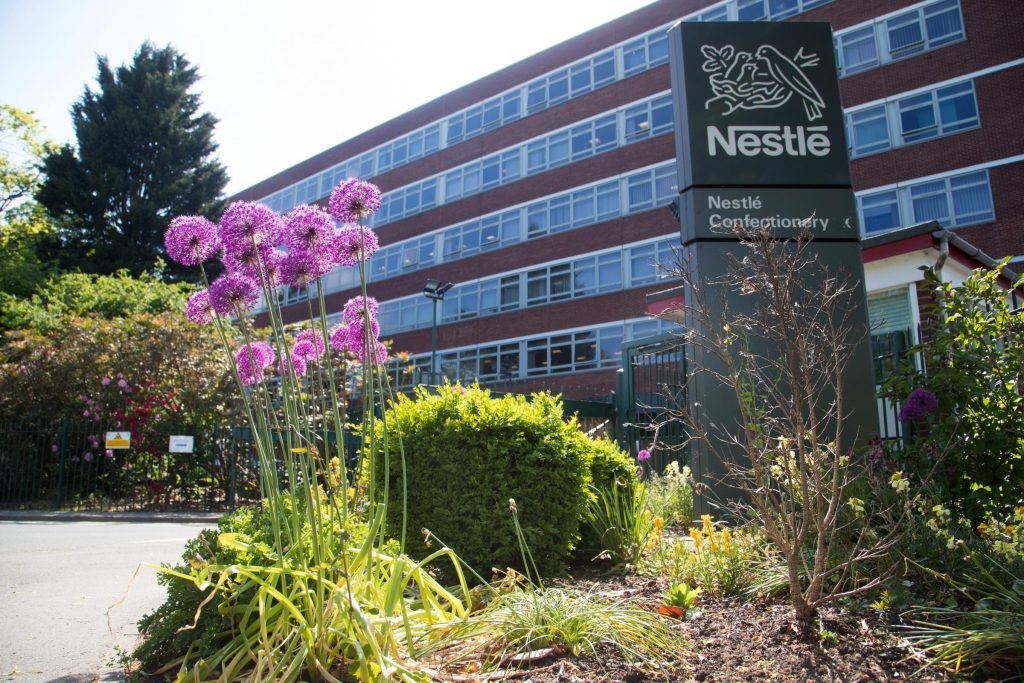 Key Info:
Project Title: Nestle House, York
Client: Nestle UK Ltd
Contractor: Simpson
Location: York, North Yorkshire
Sector: Office
Services: HVAC Testing & Commissioning.
Specification
HRU x32 / EF x10 / FCU x188 / LPHW, CT – Primary / LTHW, CT – Secondary / CHW – Primary / CHW – Secondary / PICV's x188 / CS x210
Following on the back of our successful completion of the ground floor staff canteen and canteen facilities in 2018, ECS were proud again to be appointed commissioning specialist for the full refurbishment of Nestle House, York.
Building on our growing relationship with Climatix Group Limited, our engineers carried out the full Testing & Commissioning of all mechanical services within the six story project at the confectioners Haxby Road site.
Investing around £9million pounds in the site, Nestle hope to create a new varied and informal work space for over 900 employees returning to the office after the pandemic. Built in 1969, this is the first major refurbishment since its opening.
Mechanical primary ventilation in the way of 32 ultra efficient, BB101 and BB93 conforming, TM52 complaint packaged void heat reclaim units supplied by Salford based Air handlers Northern, in conjunction with 180 4-pipe FCU's ensured comfortable, tempered space conditions throughout the office and breakout areas.
Other systems included localised dirty extract systems installed in the toilet areas, new DWS distribution pipework including secondary return. All the above mentioned systems were set to work, tested and commissioned by ECS engineers over a month long commissioning programme.