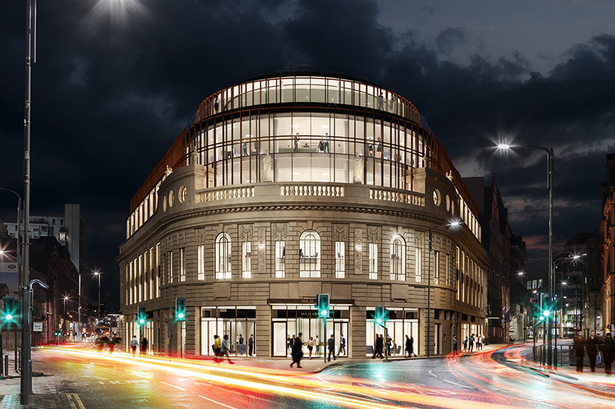 Key Info:
Project Title: The Majestic, Leeds
Client: Rushbond
Contractor: Sir Robert McAlpine
Location: Leeds, West Yorkshire
Services: HVAC Testing & Commissioning.
The Majestic is one of Leeds most iconic buildings that has seen many lives since its opening in the summer of 1922. The Grade II listed building on City Square originally opened as a 2,500 capacity Cinema along with restaurant and dance hall and quickly became a hugely popular social haunt.
During the Second World War The Majestic served as a dormitory for soldiers evacuated from Dunkirk, whilst also being used as an air raid shelter.
The cinema closed its doors in 1969 and was repurposed to a bingo hall until finally becoming the famous Majestyk nightclub in 1997 to 2006.
The Leeds based Rushbond Group acquired the building in 2010 with the aim of restoring and transforming the building it into a contemporary new office development. It was announced in December 2019 that Chanel 4 would be relocating their National HQ to the iconic site and occupy the third, fourth and fifth floors.
ECS were appointed commissioning specialist for the project by G&H Group, Leeds to carry out the setting to work and proportional balancing of all mechanical services. A central AHU located in the basement plant room served the ground and second floor offices along with the core toilet areas throughout. The design incorporated the latest in VAV technology from Torx, pressure independent VAVs installed throughout and commissioned on site by ECS help conserve energy through varying supply and extract air volumes based on occupancy. Controlled via the building management systems, VAVs adjust the required volume of supply and extract air based on space CO2 levels, therefore reducing energy consumption during times of low or varying occupancy.
Local heat recovery units and fan coil units, proportionally balanced by ECS, installed across the third floor ensured the future proofing of the system should the space be divided up to allow for several different occupants. Two dirty extract fans located on the roof top plant area served the core toilet areas along with the basement shower facilities.
Gas fired water heaters provide the hot water with the secondary return and TMV's all tested and commissioning by our engineers.
A challenging project due to the outbreak of the Covid-19 pandemic our engineers overcame tight deadlines and a condensed commissioning programme, working unusual hours and weekends to ensure the project was completed on time and within budget.